Bill Glenn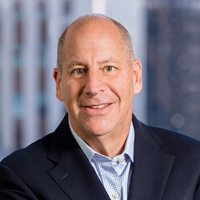 Bill Glenn
Executive Chairman, Crenshaw Associates

Bill Glenn is Crenshaw's Executive Chairman. He is active in guiding the firm's long-term vision for growth and serving as a mentor to the firm's most senior clients, sharing knowledge gained as a CEO, President, executive officer and public Director. Bill is particularly engaged with CEOs, CHROs, and Directors on matters that involve the intersection of talent, corporate strategy, and execution.

Prior to Crenshaw, Bill was the CEO of American Express' $2B Global Business Travel unit, the world's largest corporate travel management company operating in 140 countries around the globe. Bill led the development of the investment thesis and the $2B spin-off as a stand-alone, PE-owned entity.

Before, Bill was President of Amex's $5B Commercial Services business. He identified operating synergies between the Global Corporate Payments and Global Business Travel divisions and created a disruptive new business model that capitalized on rapidly evolving technology trends in business travel.

Earlier, Bill served as President of American Express' $3.7B Global Merchant Services division, where he created an information and predictive analytics function during the nascent stages of big data. His work there led to innovative new data products that contributed to improved operating margins and penetration into new markets. Before that, Bill spent several years as a President and in operations, and marketing leadership roles at PepsiCo. He started his career in Sales at Procter & Gamble.

Bill is the current president of Temple Shaaray Tefila, a board member of Ceras Health and trustee with Boys and Girls Clubs of America. He and his wife Lisa live in Westchester County New York and have three daughters.