Anthony Peter Abbatiello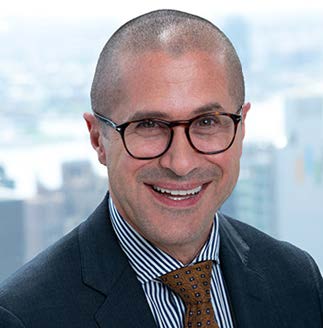 Anthony Peter Abbatiello
CEO Advisor and Workforce Transformation Practice Leader, PwC

Anthony Abbatiello is a master certified executive coach and advisor to leading CEOs and Boards, with focused expertise on CEO Transitions. Anthony also leads PwC's Workforce Transformation business, delivering HR transformation, talent strategy, change management, organizational development and rewards services to CEOs and CHROs across sectors and functions. He brings more than 25 years of leadership and HR consulting experience to advise CEOs and Boards in all industries, working as a trusted advisor to senior executive performance, transformational leadership and succession management. Anthony partners
with CEOs, executive teams and boards to tailor succession, assessment and development solutions to meet changing client needs, guiding organizations through times of transition and digital transformation. He and his husband, Chad, live in New York City.

Anthony joined PwC from Russell Reynolds Associates where he led the global leadership advisory business for the firm. Previously, he was with Deloitte, where he was a senior Partner and global leader of Deloitte Leadership. In both roles, Anthony was responsible for the market entry, growth strategy and business operations of the leadership advisory business. He and his
team focused on CEO/CxO transition and succession, digital leadership and development of next generation executives. Anthony began his career at Accenture, where he spent 18 years helping global clients drive organizational effectiveness through HR transformation and talent strategies. His client projects included HR Strategy and Transformation, M&A integration for the HR function and pre-IPO setup.

Anthony holds degrees from Villanova University in international business and Business Administration. He is an Adjunct Professor at New York University, where he teaches graduate courses in organizational assessment and analysis. Anthony was named an HR Trendsetter by the Society for Human Resource Management.

Board & CEO Advisory, CEO Succession Planning, Culture Advisory, Executive Assessment, HR Strategy, Digital Leadership, M&A/IPO integration. Certified Executive Coach and Certified Hogan Assessments Assessor.