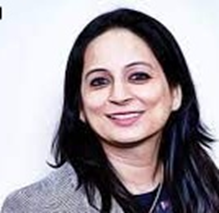 Ruchi Bhalla
Country Head - India Delivery Centers and Vice President, Human Resources (Asia Pacific) at Pitney Bowes, Pitney Bowes Software India Pvt. Ltd
Ruchi Bhalla, Country Head for India and VP HR for APAC, is responsible for driving growth for India Delivery Centers as well as developing and implementing the HR Agenda for India & APAC.

A seasoned professional with over 17 years of experience in Business Transformation & HR, Ruchi has been recognized as a strong business partner who has championed talent strategies with sound practices. She has spearheaded the growth of the India Delivery Centers to an optimal scale and a strong multi-site operation. She has been instrumental in building a strong employer brand that attracts the best and the brightest industry talent, making India a source of strategic competitive advantage for Pitney Bowes globally. She has placed strategic importance on Agile Learning, Competitive Total Rewards Strategy, Capability Building, Diversity, Equity & Inclusion, and building a Culture of Innovation.

During her tenure, Pitney Bowes has been named one of India's Best Places to Work by the Great Place to Work Institute® more than 8 times in its 10+ year existence in the subcontinent. She has been the recipient of the Exemplary Leadership Award from Asia's Best Employers.

Previously she has worked with Fiserv and RMSI.
LinkedIn