Thomas L. Williams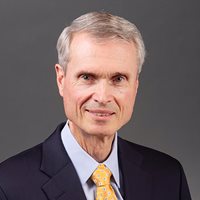 Thomas L. Williams
Executive Chairman, Parker Hannifin
Thomas L. Williams is Executive Chairman of Parker Hannifin Corporation in Cleveland, OH. To ensure a smooth transition of his responsibilities following the election of Jennifer A. Parmentier as Chief Executive Officer, Williams is continuing as Executive Chairman through December 2023, at which time he intends to retire from Parker and the Board.

Prior to his current position, Williams served as Chief Executive Officer since 2015 and Chairman of the Board since 2016. Previously, as Executive Vice President and an Operating Officer since 2006, he was responsible for Parker's Aerospace, Engineered Materials, Filtration, Instrumentation and Asia Pacific groups, along with the Strategic Pricing department. Williams joined Parker in 2003 and demonstrated successful leadership in two operating groups, first as Vice President of Operations for the Hydraulics Group and then President of the Instrumentation Group. Prior to that, he held a number of key management positions at General Electric.

Williams holds a Bachelor of Science in Mechanical Engineering from Bucknell University and a Master of Business Administration from Xavier University. He is an emeritus member of the Board of Directors for the Make-a-Wish Foundation and a member of the Board of Directors for Goodyear Tire & Rubber Company.