Nadine Redd Blackburn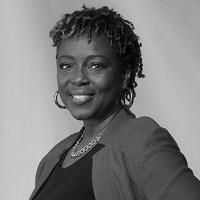 Nadine Redd Blackburn
Senior Principal, Weber Shandwick
As a member of United Minds Executive Team, Nadine Redd Blackburn spearheads the DEI services and strategy offerings at United Minds — with a focus on bringing effective solutions to clients seeking to improve culture, employee and customer experiences, and affect change from the inside, out.
Prior to joining United Minds, Nadine was Head of Diversity, Equity & Inclusion for Converse, as well as for the Jordan Brand, Nike North America and One Nike Marketplace. Nadine worked closely with the executive and HR teams to identify and execute DEI strategies designed to achieve NIKE, Inc.'s vision of creating the equitable playing field of the future. Leveraging representation, education, development and community engagement levers, her mission was to enable a belonging culture and employee experiences that result in thriving careers. During her tenure Senior Leadership Teams completed DEI education on Global (In)Justice, Understanding Systemic Racism and received Inclusive & Authentic Leadership certification from Northwestern University. She also built foundational eco-systems to enable employee participation and management accountability in the execution of Action Plans within each organization and integration of inclusive behaviors in the Talent Management process.
Before her role at Converse and Nike, she was at Electronic Arts (EA) as the Head of Inclusion, Diversity & CSR. Nadine led a global approach for hiring, engaging and retaining diverse talent, while overseeing community engagement and charitable partnerships. During her tenure, EA saw increases in Employee Resource Group participation, gender and racial/ethnic minority talent representation, consciousness of racial education and awareness, and the launch of the first Impact Report. Prior to joining EA, Nadine served over a decade at Cisco. Nadine also has extensive experience in marketing, brand management and finance at companies including General Motors, Verizon and Procter & Gamble.
Nadine has a B.A. in Marketing & Accounting, an MBA in International Business, and Advanced Practitioner Diversity Management Certification from Cornell University. She currently resides in the Atlanta metro area, serves on the board of Voices of Virtue, Inc., and is a member of the Baylor University President's Leadership Council. In 2020, Nadine was named one of the Top 50 Most Influential Diversity Stars by Diversity Stars.