Robert A. Toohey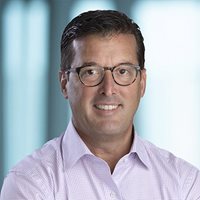 Robert A. Toohey
Executive Vice President, Chief Human Resources Officer, Allstate Insurance Company
Bob Toohey is executive vice president, chief human resources officer, responsible for ensuring that Allstate attracts, retains and cultivates a diverse workforce that will help the company succeed.
Throughout his career, Toohey has built global teams and led organizations through periods of transformation and growth. Before joining Allstate in 2022, Toohey led pymetrics, a company that uses audited AI behavioral assessments to help companies build diverse, high-performing teams. Prior to this role, Toohey was chief people officer for Verizon Media, where he was responsible for global human resources strategy and operations for 14,000 employees across 12 countries. Toohey also was president of Verizon Business, a $15 billion business unit serving customers in 80 countries.
Toohey has a bachelor's degree in accounting and finance from Northeastern University in Boston and attended the Yale School of Management's Chief Executive Leadership Institute. A member of the advisory board for DocuSign and careMESH, Toohey also is part of the board of visitors for Northeastern University College of Business Administration and the advisory council for Villanova University's School of Business Center for Global Leadership.