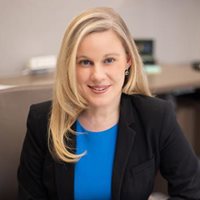 Nickle J. LaMoreaux
Senior Vice President and Chief Human Resources Officer, IBM Corporation
Nickle leads IBM's people strategy, skills, employee experience and services, and global HR team supporting more than 250,000 IBMers across 170 countries.
In her 20 years at IBM, Nickle has led HR across organizations ranging from services to software to emerging markets – supporting the company's business growth through leadership development, talent acquisition, performance management, and skill building.
As VP of Compensation and Benefits, she led the design and deployment of all compensation and benefits programs globally. She was also responsible for the HR activities associated with mergers, acquisitions and divestitures, and drove the people side of the Red Hat acquisition.
Contact Nickle J. LaMoreaux
LinkedIn