William S. Allen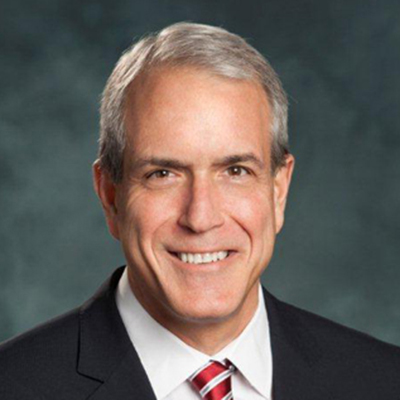 William S. Allen
Senior Advisor, HR Policy Association

Bill Allen is an internationally recognized senior Human Resource executive with a demonstrated record of driving outstanding business results in large global companies. Bill has extensive global experience as the CHRO of three publicly listed companies while spending nearly one-third of his career living outside the United States. Additionally, he is deeply involved in the public policy arena in the United States and Europe, and is recognized as a thought leader in the human resource profession.
Allen brings twenty years of experience in leading human resource functions as the CHRO at Macy's Inc, at the A.P. Møller-Mærsk Group and at Atlas Air Worldwide Holdings. He previously held numerous positions of increasing responsibility in human resources and labor relations at PepsiCo. Major accomplishments in these companies include the implementation of a new health care strategy at Macy's Inc. that bent the cost curve while promoting consumerism among associates, the cultural and business transformation at Mærsk resulting in record profitability and employee commitment, and a key human resource role at Frito-Lay in CEO Roger Enrico's highly successful " Take Back the Streets" growth campaign.
He has been a frequent guest lecturer at universities including Auburn University's Harbert School of Business; Harvard Business School; IMD in Lausanne, Switzerland; North Carolina's Flagler-Keenan School of Business and Copenhagen Business School. Bill sits on the Dean's Advisory Council at Auburn.
Bill has served as a Director of the HR Policy Association (HRPA), and as the founding chair of the Executive Compensation Policy Roundtable as well as the HRPA's Global HR Initiative. Allen is a Vice Chair of the Board of the Health Transformation Alliance and a Governor of the American Health Policy Institute, and co-chaired the working group of the American Heart Association's CEO Roundtable. He also is a member of the Personnel Roundtable and an elected Fellow of the National Academy of Human Resources.
A native of Scotch Plains, NJ and a U.S. citizen, Allen has lived in multiple countries and has traveled extensively throughout the world. He holds a master's degree from the University of North Texas and a bachelor's degree in business from Auburn University, where he was named one of the top 40 graduates in the history of Auburn's Harbert School of Business. Bill and his wife, Beth, have two adult children.