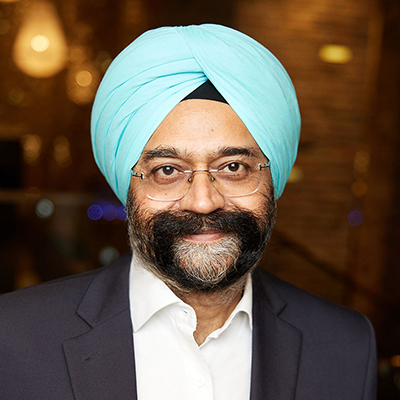 Dilpreet Singh
Chief Advisor, India, HR Policy Association

DP is a Business professional with 40 plus years' experience in Human Resources. Known for being a HR generalist who successfully partners with business in growth and its life-cycle, laying the foundations for a robust HR function in growing organizations and enabling transformation in mature ones. He provides mentorship, framework of policies and processes that supports robust optimized growth, change and organization development.

He has an ability to lead and work successfully with cross cultural teams, knitting them together to deliver business results.

DP is experienced in managing his own HR Consulting entity for few years and has exposure to a cross section of industries, encompassing manufacturing and information technology

In addition to his role as Chief Advisor to HR Policy Association for India, he is also an Advisor to Total Brain Ltd, a neuroscience-based mental health and fitness platform based in San Francisco. He is also an Independent Director on the board of Ethos India limited, a watch boutique retail chain in India. He has a full time role as Employability Consultant with Amazon Internet Service Private Ltd (AWS).

He had a long stint at IBM and his last assignment was Vice President, & HR Head IBM - India/ South Asia where he was also a member of Board of Directors for IBM India Pvt. ltd. He has also been on the HR Advisory board of Markets & Markets a flagship competitive intelligence and market research platform organization. He also worked with Chandigarh University, as Senior Executive Vice President before taking on the role with AWS.

He started his career with Automobile sector then moved to Agro Chemicals, Eye health, before moving into IT & ITES sector.

He is actively involved in sharing his perspective on variety of HR subjects in various professional forums as a thought leader.


Contact Dilpreet Singh
LinkedIn