Julie G. Duffy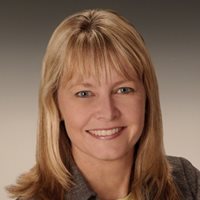 Julie G. Duffy
Executive Vice President, Chief Human Resource Officer, Textron, Inc.

Julie G. Duffy serves as executive vice president, Human Resources at Textron Inc.

Duffy was most recently Textron's vice president and deputy general counsel – litigation, responsible for managing the Corporate litigation staff with primary oversight of litigation throughout the company. She has played an active role in developing, implementing and standardizing human resources policies across the company and has served as the senior legal advisor on employment and benefits issues. She is also a member of the Textron Benefits Committee.

Duffy joined Textron in 1997 as a member of the Corporate legal team and has since held litigation positions of increasing responsibility. In 2009, she was promoted to executive counsel of Textron and was named as vice president and deputy general counsel – litigation in 2011. Prior to Textron, Duffy was a commercial and employment litigation associate at Pillsbury Winthrop in Los Angeles.

Duffy received her bachelor's degree from Georgetown University and her J.D. from Boston University. She has served on a number of boards in Rhode Island and is currently a commissioner on the Rhode Island Judicial Nominating Commission and a member of Crossroads RI's Board of Directors.