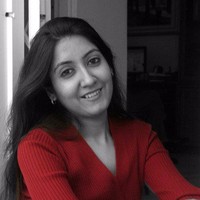 Aparna Banerji
DE&I Consultant
Community Business
Aparna Banerji is DE&I Consultant at Community Business and responsible for strengthening the organisation's presence in APAC by providing strategic leadership, consulting, training and subject matter expertise to organisations in the area of Diversity & Inclusion.

Community Business (CB) is a unique membership based not-for-profit organisation dedicated to advancing D&I and Corporate Social Responsibility (CSR) in Asia. Its mission is clear: to lead, inspire and support businesses to improve their positive impact on people and communities.

CB works with some of the world's leading companies along their Diversity and Inclusion (D&I) journey.

Founded in 2003, Community Business currently works with organisations small, medium and large, committed to CSR and D&I.

These member companies are provided with a number of platforms to access best practice and knowledge on D&I related issues.