Fundamentals of Global Labour Relations
A Training Program for Global Leaders 
As HR professionals evolve to support a diverse global workforce through various challenges, learning to purposefully manage and lead successful labor and employee relations around the world is crucial. Our Fundamentals of Global Labor Relations training program is designed for CHROs and senior executives who need to understand the basics of strategic global labor and workforce relations management.
Tuesday, December 6 – Thursday, December 8 | 11:00 a.m. – 2:00 p.m. ET daily
A unique offering for senior executives who need to master the 
basics of leading a successful global labor relations function
AGENDA
Find a detailed agenda here.  The course will take place on December 6–8 with three or four sessions taking place each day.
•  Day One - Introduction and Context of Global Labor Relations
•  Day Two - Regional Roundup and Global Hot Spots
•  Day Three - Emerging Issues in Global Labor Relations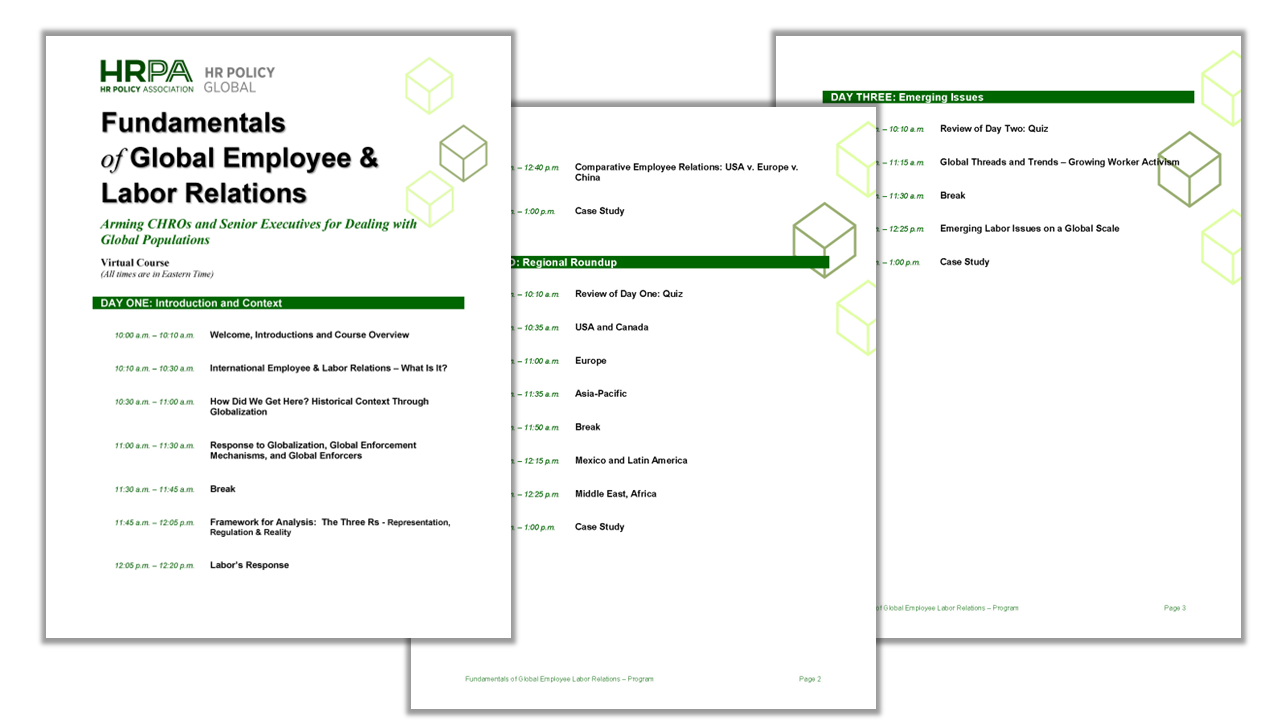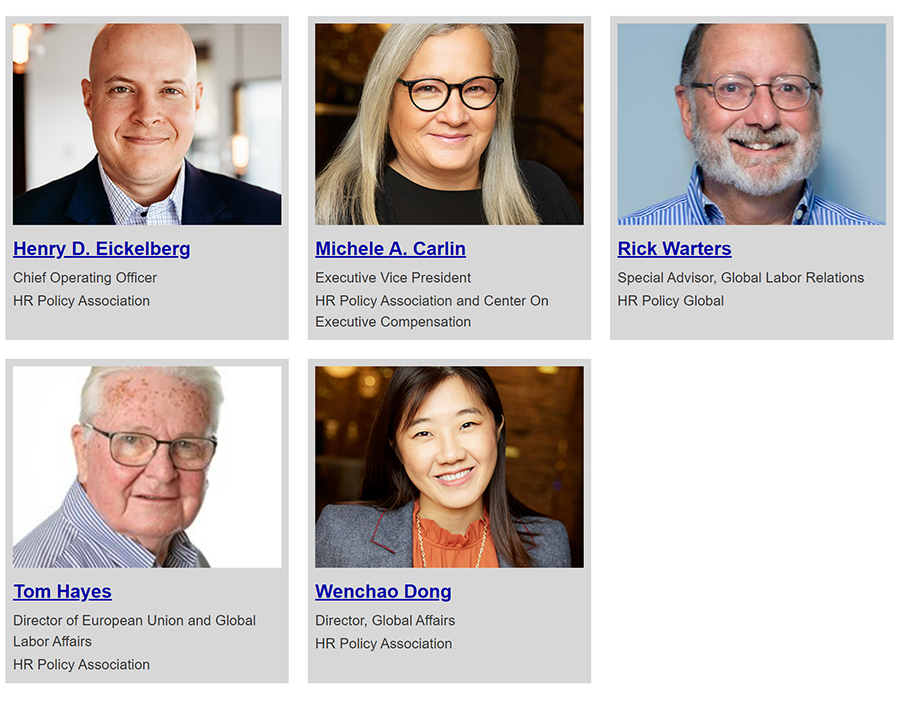 The course is limited to 35 participants and is expected to sell out.  Please sign up soon to reserve your spot.
Tuesday, December 6 - Thursday, December 8 at 11:00AM - 2:00PM
HR Policy Member Ticket: Ticket is available through waitlisting