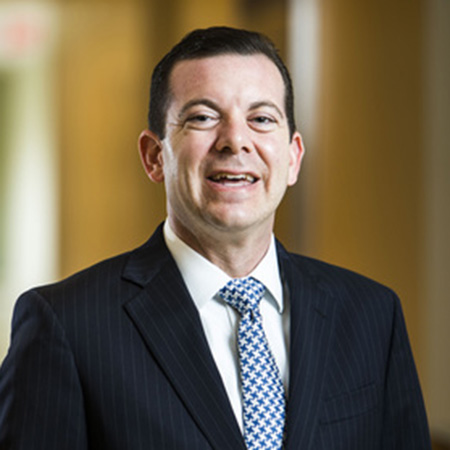 Jason Schwartz
Co-Chair, Labor & Employment Practice Group
Gibson, Dunn & Crutcher LLP
Jason C. Schwartz is a litigation partner in the Washington, D.C. office of Gibson, Dunn & Crutcher, co-chair of the Labor & Employment Practice Group, and General Counsel of the law firm. He was recognized as one of the top five "MVPs" in employment law three times, in 2019, 2016 and 2012, awarded by Law360 to "attorneys whose achievements in major litigation or transactions have set a new standard for accomplishment in corporate law." Jason was recently profiled in The National Law Journal when it recognized our Washington, D.C. Labor & Employment Practice as L&E Litigation Department of the Year for the last three years in a row (2019, 2018 and 2017). The Labor & Employment Practice Group he co-heads was also named a Labor & Employment Management Firm of the Year for 2019 by Benchmark Litigation, and was recognized six times since 2012 as a Law360 Employment Practice Group of the Year, in 2018 and 2011-16.
Jason's practice includes sensitive workplace investigations, high-profile trade secret and non-compete matters, wage-hour and discrimination class actions, Sarbanes-Oxley and other whistleblower protection claims, executive and other significant employment disputes, labor union controversies, and workplace safety litigation. In 2017, Am Law Litigation Daily named him Litigator of the Week for his win in an independent contractor misclassification/wage-and-hour class action. Jason is a Fellow of the College of Labor & Employment Lawyers and has been recognized as a Top Lawyer in Employment Defense by Washingtonian Magazine; a Labor & Employment Star by Benchmark Litigation; in the Best Lawyers in America in the Employment Law-Management category; on the Top 100 list of the Nation's Most Powerful Employment Attorneys by Human Resource Executive magazine; as a Super Lawyer by Washington, D.C. Super Lawyers; and as a Leading Lawyer in Labor & Employment Disputes by The Legal 500 US. In addition, he has been recognized in Labor & Employment by Chambers USA, which stated, "Clients describe him as both an 'outstanding' and 'terrific lawyer.'" According to Chambers USA, "[c]lients note: He's an excellent litigator with a good sense of the client's needs in a business environment. He's just a pleasure to work with. He's disciplined, a great writer and gets great results."
Recent representative matters include:
Led high-profile workplace investigations for a Special Committee of the Board of Directors of Wynn Resorts (2018) and for Vox Media (2017);
Won summary judgment and Second Circuit appeal in independent contractor misclassification class actions for Credico on joint employer and outside sales exemption arguments (Martin v. Assurance Wireless, et al. (S.D.N.Y. 2017) and Vasto v. Credico, et al. (S.D.N.Y. 2017, 2nd 2019));
Prevailed for Enterprise Rent-A-Car in a case of first impression in which the U.S. Court of Appeals for the Third Circuit created a new joint employer test (the Enterprise test) and affirmed summary judgment for a parent corporation in a series of wage-hour class actions, thereby defeating the plaintiffs' effort to form a nationwide class (In re Enterprise Rent-A-Car Wage & Hour Employment Practices Litig. (3rd Cir. 2012));
Prevailed at trial on key unfair labor practices claims brought by the NLRB and Communications Workers of America against Cablevision (In re Cablevision, NLRB ALJ 2016);
Prevailed for Stone & Webster Construction in a nuclear whistleblower case at trial before a U.S. Department of Labor Administrative Law Judge and on appeal in the U.S. Court of Appeals for the Eleventh Circuit (Stone & Webster Constr., Inc. v. U.S. Department of Labor (11th Cir. 2012));
Won summary judgment for SAIC in a False Claims Act whistleblower retaliation case (Dillon v. SAIC (E.D. Va. 2013));
Successfully defeated class certification for Sunrise Senior Living in a meal and rest break case (Purnell v. Sunrise Senior Living (C.D. Cal. 2012));
Won dismissal of nine of eleven claims in a putative class action brought by translators employed on a U.S. military contract in Kuwait and plaintiffs voluntarily dismissed their remaining two claims after the Court enforced forum selection, choice of law and jury trial waiver provisions and granted a motion to strike plaintiffs' expert testimony (Zaklit, et al. v. Global Linguist Solutions (E.D. Va. 2014));
Successfully obtained the dismissal of a lawsuit alleging failure to closed caption certain videos on the website of a Fortune 100 technology and consumer products company (Cal. Super. Ct. 2012);
Obtained temporary restraining order and subsequently negotiated settlement after three days of trial in significant non-compete and trade secrets litigation on behalf of AlixPartners against two former Asia-based managing directors (AlixPartners v. Thompson and Naumann (Del. Ct. Chancery 2015)); and
Helped to secure a public settlement including non-compete restrictions and payment of $20 million for Capital One Financial Corporation in high-profile non-compete litigation brought against its former president of banking and another former senior executive (Capital One v. Kanas, et al. (E.D. Va. 2012)).
Jason successfully tried several sensitive whistleblower matters for major national employers, and he prevailed in a precedent-setting Labor Department appeal of one of the first Sarbanes-Oxley whistleblower cases to proceed to trial. In a case of first impression, he successfully argued in the Utah Supreme Court against the recognition of a tort for spoliation of evidence. In addition, he served as lead trial counsel for a retailer in a highly-publicized OSHA enforcement action relating to crowd control at a day-after-Thanksgiving sale.
Jason also has significant experience in administrative law and rulemakings. He served as counsel to the Fair Labor Standards Reform Coalition, and he played a leading role in preparing comments on behalf of the business community relating to the U.S. Department of Labor's overtime exemption regulations.
Jason is the Secretary of the Retail Litigation Center, and he testified before Congress regarding OSHA enforcement programs on behalf of the U.S. Chamber. He frequently speaks and writes on employment law and trade secret related topics. He is the co-author of the treatise Whistleblower Law: A Practitioner's Guide, published by American Lawyer Media/Law Journal Press, as well as the annual "Trade Secrets Litigation Round-Up" published by Bloomberg BNA.
Jason earned his law degree magna cum laude from Georgetown University Law Center, where he was elected to the Order of the Coif and received the George Brent Mickum III Prize and the Charles A. Keigwin Award for the best academic record in first year courses. From 1995 to 1996, he worked as a Legislative Assistant to Congressman Jon D. Fox. Jason received a B.A. degree in international affairs cum laude in 1994 from The George Washington University.
Jason is admitted to practice in the District of Columbia, Virginia and Maryland, as well as in numerous federal courts. He served for many years as an officer and board member of the Charles E. Smith Jewish Day School, currently serves as a member of the Washington Lawyers Committee of the U.S. Holocaust Memorial Museum, and provides pro bono employment counsel to numerous community organizations.