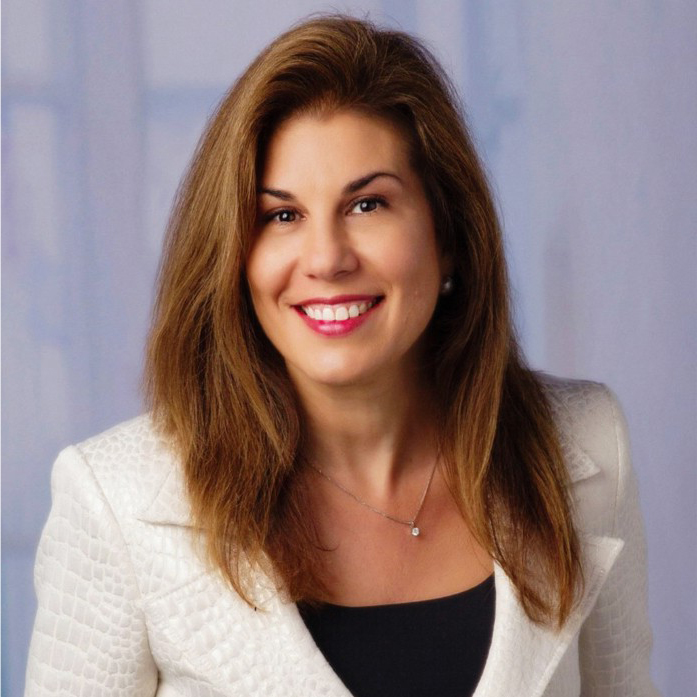 Rhonda L. Randall, D.O.
Executive Vice President and Chief Medical Officer
UnitedHealthcare Employer & Individual
Rhonda L. Randall, D.O., is the chief medical officer of UnitedHealthcare Employer & Individual, a business segment of the nation's largest health care company helping serve more than 26 million Americans. Randall collaborates with employers of all sizes to develop quality, cost-effective, long-term solutions for health benefits for their employees and retirees. She also leads clinical strategy development to help improve quality outcomes, promote affordability, and enhance health and well-being. Additionally, Randall supports the clinical strategy for UnitedHealth Group through her work in the company's medical affairs office and as a senior medical adviser to the United Health Foundation.
Since 2003, Randall has held clinical leadership roles throughout UnitedHealthcare focused on care delivery, Medicaid long-term care, Medicare special needs and supplemental plans, and the Medicare Part D prescription drug program. In 2008, she transitioned to UnitedHealthcare Medicare & Retirement, serving first as regional chief medical officer for the Northeast, and subsequently as both vice president and national medical director of medical management, and deputy chief medical officer of Evercare Hospice and Palliative Care. Thereafter, Randall was named chief medical officer for UnitedHealthcare Medicare & Retirement, followed by chief medical officer for UnitedHealthcare's Retiree Solutions and National Accounts. She helped enhance clinical quality, facilitating market leadership in group Medicare Advantage and achieving 4.5-star ratings for national PPO plans. Randall is a two-time recipient of UnitedHealthcare's innovation award for work related to disaster planning and for help developing a model of care for people with advanced illness and at the end of life.
Randall is a fellowship-trained geriatrician with a focus on hospice and palliative medicine, and is board certified in family practice. She earned a bachelor's degree in biology from Saint Vincent College in Latrobe, Pennsylvania, and was honored in 2011 as one of the college's Alumni of Distinction. Randall earned her medical degree from the Philadelphia College of Osteopathic Medicine. She completed her internship, residency, chief residency and fellowship at Florida Hospital in Orlando. Randall has served as a volunteer clinical faculty member in geriatrics for Florida Hospital's residency program and Florida State University College of Medicine. She has published peer-reviewed papers on topics including stroke, Alzheimer's disease, polypharmacy, and normal pressure hydrocephalus, and she has served on the First Coast Carrier Advisory Committee for Medicare Local Coverage Determinations.
Randall is active in the public policy arena, working with Florida policymakers to expand long-term care home- and community-based services. She has collaborated with state agencies to update regulations so older Americans who are eligible for both Medicare and Medicaid can receive hospice services from their homes instead of a nursing facility. She is a member of the Florida coalition on Physicians Orders for Life-Sustaining Treatment and the National Coalition to Transform Advanced Care. Randall currently serves as president of the Florida Medical Directors Association and is a member of the House of Delegates as well as the nominating committee for the American Medical Directors Association. She also serves as the chair of the board for St. Charles Borromeo Catholic School in Orlando, Florida.