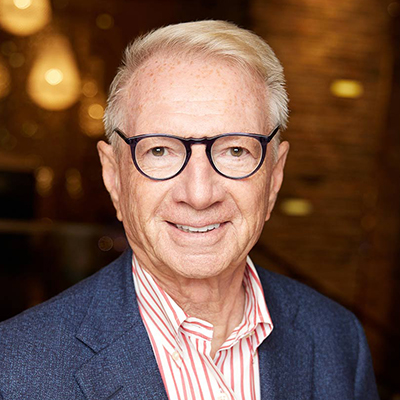 G. Roger King
Senior Labor and Employment Counsel
HR Policy Association
Roger King is a highly regarded labor relations attorney, whose career spans more than 40 years. Roger recently retired as a partner with Jones Day law firm. He now serves as Senior Labor and Employment counsel for the Association.

Roger specializes in labor and employment, healthcare, collective bargaining, contract administration and representation campaigns. Roger represented the winning side as co-counsel in the landmark U.S. Supreme Court case known as Noel Canning, which successfully challenged President Obama's authority to make recess appointments to the National Labor Relations Board.

After graduating from Cornell University Law School, he was a Captain and Legal Services Officer in the United States Air Force, on the Staff of United States Senator Robert Taft, Jr. and, subsequently, was appointed as Professional Staff Counsel to the United States Senate Labor Committee.

Roger has testified before both the U.S. Senate and House Labor Committees, is a fellow of the College of Labor and Employment Lawyers, and serves on the Advocacy Committee of the American Society for Healthcare Human Resources Association (ASHHRA) and on the Executive Committee of the Ohio State Bar Association Labor and Employment Law Section Council.

He is a nationally recognized author/speaker on employment matters and has represented employers regarding labor and employment issues both before administrative agencies and in federal and state courts. He has represented the U.S. Chamber of Commerce, the Society for Human Resource Management (SHRM), the HR Policy Association (HRPA), the National Manufactures Association (NAM), the American Hospital Association (AHA), and the Coalition for a Democratic Workplace (CDW) in federal courts regarding numerous labor law issues.

Other clients Roger has represented include the Cleveland Clinic Foundation, Catholic Health Partners, MedStar Health, HCA, Texas Health Resources, Unity Point Health, UHS, Trinity Health, National Beef, General Cable, Orlando Health, ProMedica, Premier Health, Cedars-Sinai, Yale New Haven Health System, McLaren Health Care Corporation, Ohio, California and American Hospital Associations, Bon Secoure Health System, Kaleida Health, Sisters of Levenworth Health System, Lakeland Regional Medical Center, Clarion Clinic, Fisher-Titus Medical Center, Saint Joseph Health System, Benefis Healthcare, Community Health Systems, American Water Works, Macy's Inc., Verizon and General Motors.