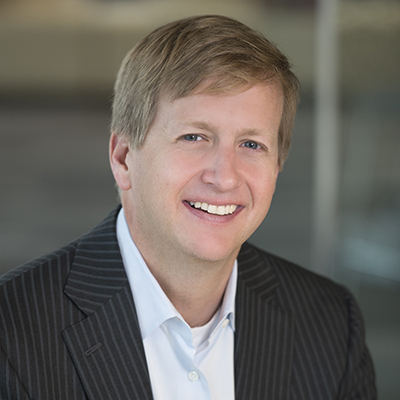 David S. Marriott
Chairman of the Board
Marriott International, Inc.
David S. Marriott is Chairman of the Board of Marriott International, Inc., the world's largest hospitality company with over 8,000 properties across 139 countries and territories and 30 brands. He was elected to the Marriott International Board of Directors in March of 2021 and assumed the position of Chairman of the Board in May of 2022. David Marriott is only the third Chairman of the Board in the company's 95-year history, proceeding his father J.W. Marriott, Jr. (Bill), and grandfather, J.W. Marriott.
David joined Marriott International in 1999 and has held a number of operational roles during his 22-year career with the company. As President, U.S. Full Service Managed by Marriott, he was responsible for oversight of more than 330 hotels operating under 14 brands in 34 states and French Polynesia. In this capacity, he oversaw Hotel Operations, Human Resources, Sales & Marketing, Finance, Market Strategy, Information Resources and Development & Feasibility. Previously, David served as Chief Operations Officer - The Americas Eastern Region from 2010 to 2018, where he was responsible for hotel operations in 23 states. During this time, he also oversaw the U.S. integration efforts of Marriott's acquisition of Starwood Hotels & Resorts.
Prior positions at the company include Market Vice President, where he was responsible for hotel operations in New York, New Jersey, Philadelphia and Baltimore, and Senior Vice President of Global Sales, where he helped lead a comprehensive transformation of Marriott's U.S. sales organization.
David is a graduate of the University of Utah. He currently serves as Chair of the Governing Board of St. Albans School in Washington, D.C. and has served as a member of the board of trustees of The J. Willard & Alice S. Marriott Foundation since 2015. David was previously Chair of the Board of Benefactors for the Guide Dog Foundation. A mountain bike and running enthusiast, David travels extensively to meet with customers and Marriott associates at properties around the world. He resides in Maryland with his wife and four children.