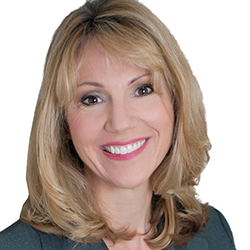 Paulette Alviti
Chief People Officer, Mondelēz International

Paulette is Executive Vice President and Chief People Officer for Mondelēz International, a global company leading the future of snacking with 2020 net revenues of approximately $27 billion. She joined the company in June 2018 and is responsible for the company's human resources function worldwide, including talent management, leadership and capability development, compensation and benefits, change management, employee relations as well as diversity and inclusion.

Paulette has been a leader in Human Resources for more than twenty-five years, partnering to drive business results through a focus on culture and talent to achieve long term business goals. Her areas of expertise include talent and organization development, change and transformation leadership that closely aligns an organization's people assets to accelerate its business strategy.

Prior to joining the company, Paulette served as Senior Vice President and Chief Human Resources Officer at Foot Locker, Inc., a global retailer of athletically inspired shoes and apparel. Before Foot Locker, Paulette held various senior leadership positions at PepsiCo and The Pepsi Bottling Group in both developed and emerging markets, including serving as Senior Vice President and Chief Human Resources Officer at PepsiCo Asia, Middle East and Africa.

Paulette received her bachelor's degree from the University of Connecticut School of Business and holds an MBA with a focus in Business Management from PACE University.