Asha Hope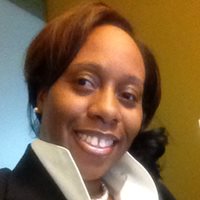 Asha Hope
Director of Diversity, Equity, and Inclusion Practice, HR Policy Association

Asha Hope is HR Policy Association's Director of Diversity, Equity, and Inclusion Practice. In that role she advises and provides strategic support to the Association's Council on Inclusion and Diversity. She helps develop initiatives, resources, and tools to support greater equity of process and representation of female, Black, Hispanic, Asian, LBGTQ+, and other underrepresented employees in senior management. She also helps members build a long-term sustainable diverse talent pipeline and a culture of belonging.

Most recently, Asha was the Global Head of DEI at DoorDash where she was responsible for developing and driving the implementation of DoorDash's DEI Strategy, including the integration of DEI into core people and business processes along the employee lifecycle. Prior to DoorDash, Asha served as the Global Head of DEI, International Consumer Business at Amazon, where she created and delivered the DEI International Strategy - sharing best practices, creating synergies, streamlining efforts and driving initiatives across the organization with a focus on delivering results with local relevance.

Asha has served as a Director (Macy's) and Sr. Manager of Diversity & Inclusion (Coca-Cola), where she partnered with HR Leaders, Business Partners, Business Resource Groups (BRG's), Diversity Councils and other internal and external teams to build & enhance strategies across North America. She is skilled in adding value to teams while demonstrating her ability to partner with leaders to identify areas of opportunity, cultivate relationships and create strategic action plans that lead to sustainable results.

Asha started her career as an engineer, supporting multiple process transformation and process improvement initiatives across both Engineering and HR functions. This work led to her interest in leading strategic Diversity, Equity, & Inclusion (DEI) initiatives.

In her free time, she enjoys experiencing luxury spas, traveling, listening to live music, live
sporting events (HUGE LeBron fan) and spending time with her family including her husband,
Silas, and daughter, Sydni.
Contact Asha Hope